Let me join the chorus of those issuing congratulations to LeBron James on becoming the NBA's all-time top scorer this evening during the Los Angeles Lakers' game against the Oklahoma City Thunder. With 38 points in the Lakers' 133-130 loss to OKC, he now has a staggering 38,390 career points.
Having reported for Time on the fifth of his 1,410 regular season NBA games—when James scored career points 62 through 84–I am struck by something Toronto Raptor scout Craig Neal told me about James that night in Indianapolis:
"He's not afraid to be great. A lot of kids don't want to be that great because they're afraid of what comes behind it…There's no fear in him."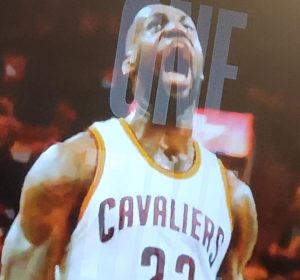 Nearly two decades later, James' greatness is undeniable.
In recent years, when asked whom I believe to the greatest player of all-time, I respond, without equivocation: LeBron.
Amid an assortment of "evidence" that inevitably includes his 15 All-NBA selections, being the linchpin to four championships for three teams, and his outrageously durable stat lines, I point to the Cleveland Cavaliers teams that he repeatedly willed to the NBA Finals. In particular, it is astounding to consider the 2016 Cavs edition that defeated the Golden State Warriors for the franchise's only championship ever.
With all due respect to that squad's other players–Kyrie Irving is excellent, if erratic and troubled, and Kevin Love was still at or near the top of his game back then–but nobody can convince me that the team would have come close to a title with any other superstar, past or present.
The kicker about James becoming the all-time scoring leader is that he could have easily shattered the record one or two seasons ago–without being a ball hog.
He has never led the NBA in scoring average for a full season–again, he could have done so several times, if that was a priority. If anything, he has passed too much over the years, in my estimation. (He's fourth all-time in that category.)
While the spotlight burns brightly at the moment on his scoring achievement, if you are ever looking for The Superstar-as-Consummate-Team-Player, look no further than LeBron Raymone James Sr.